Agassizii Novo Aripuanã ?
Photos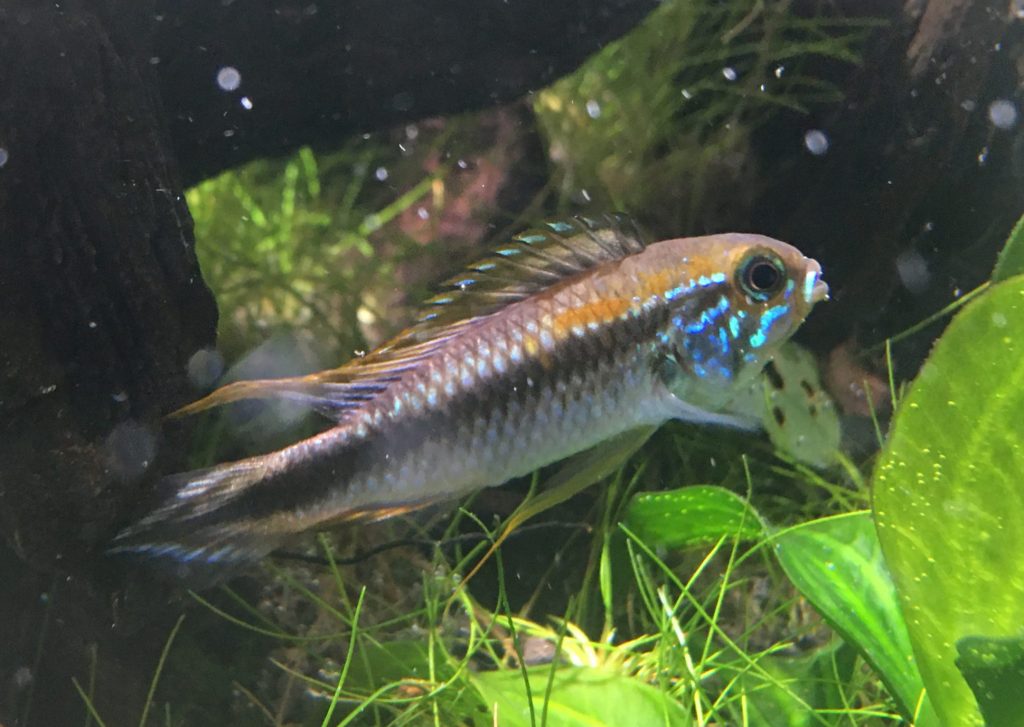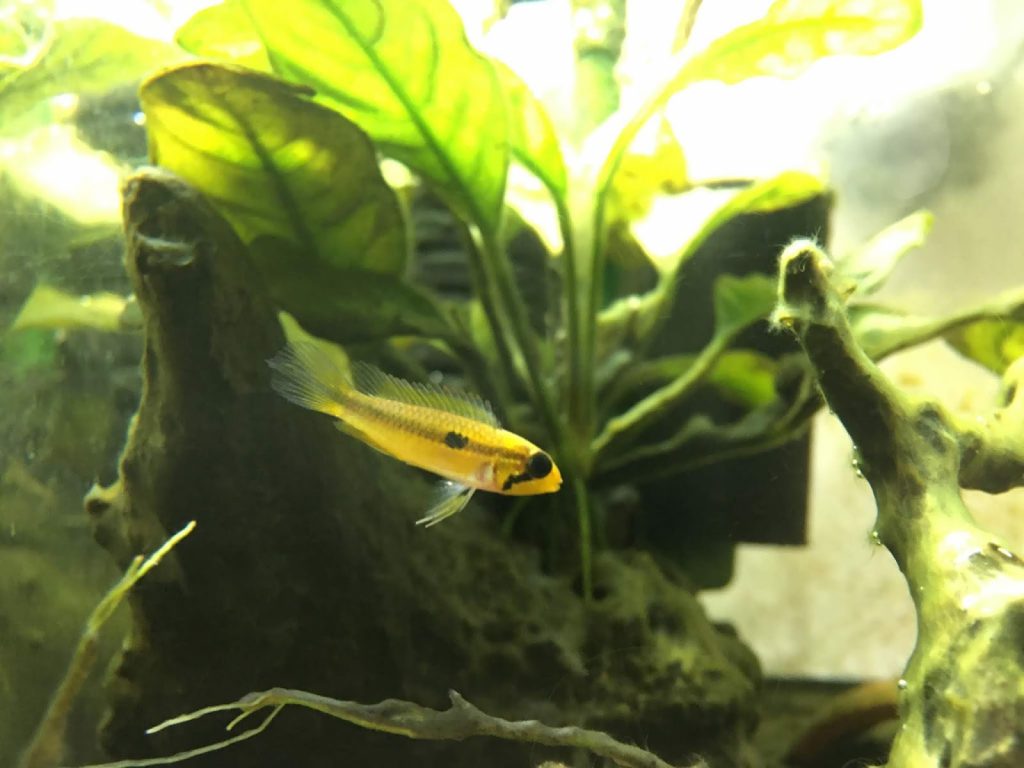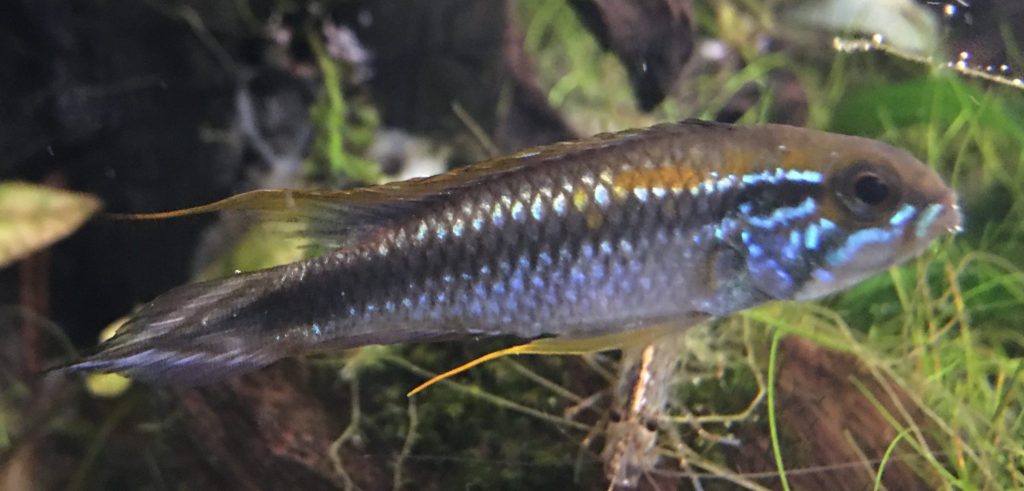 Fin-Spreading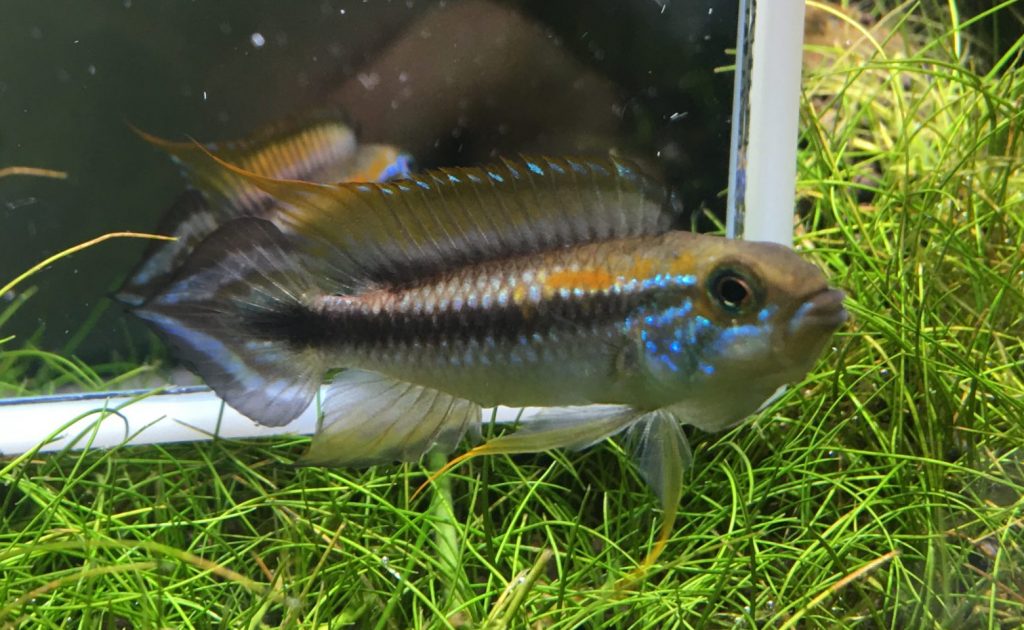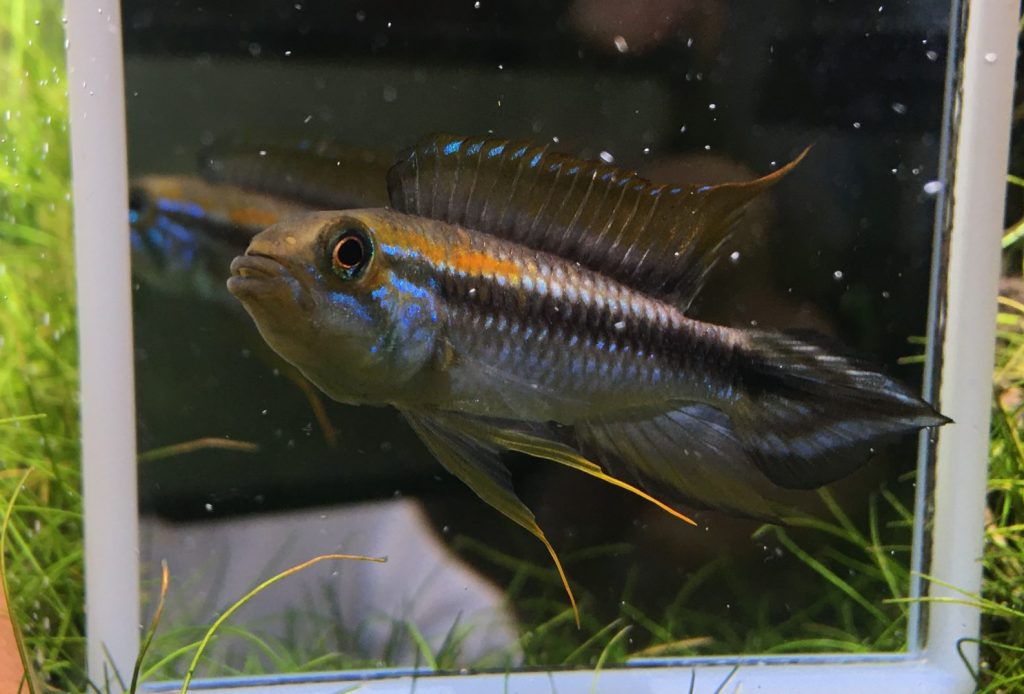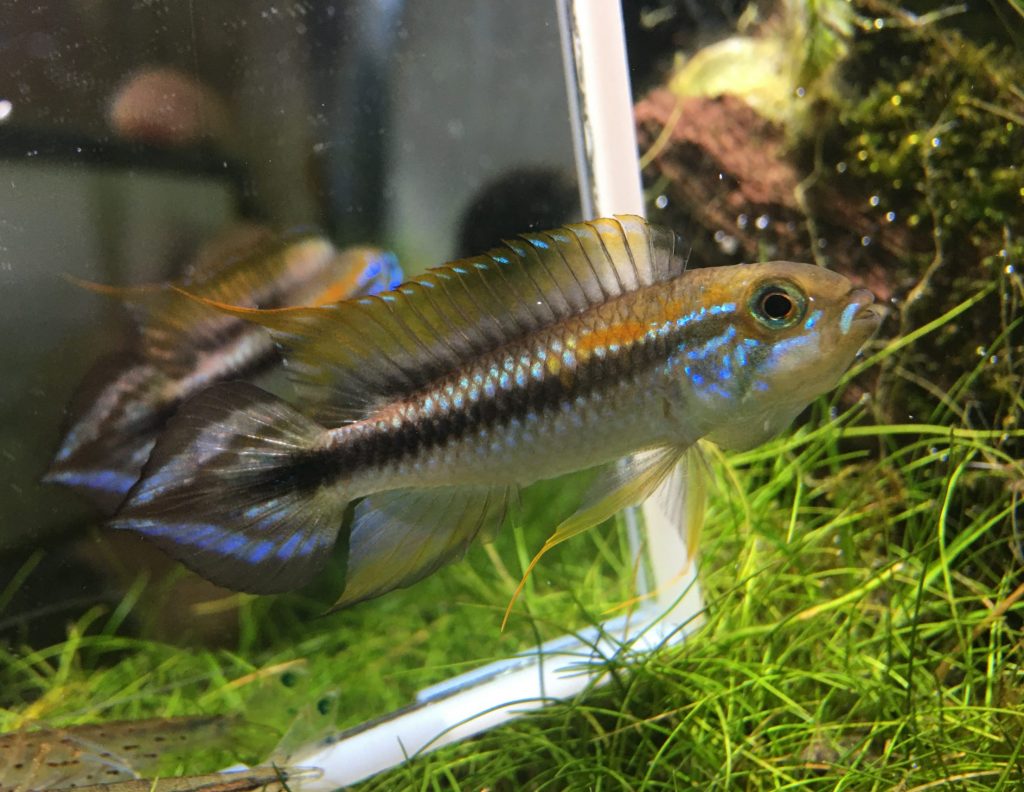 Looks
His cheeks are studded with blue glitters.
His body reflects light.
Red and orange make a good contrast with metallic color.
I specially like a gradation of his anal fin.
A tale fin shapes a spade.
Character
They are strong and hot-tempered.
I think this species is more irascible than mendezi.
Action
He bit to eat small fish when they are sleeping.
And he likes shrimps more than fish!
Locality
I bought this pair as they came from Alenquer.
But I don't think so because a pattern of his tale fin is different from Alenquer's.
I searched internet and find locality which resembles to their pattern.
They maybe came from Novo Aripuanã.
Novo Aripuanã is a one of cities along Rio Madeira.
Water condition
They like soft water with weak acidity.
(Tap water in Japan is sometimes soft water.)
They are robust.
Agassizii's male lived healthliy in a tank where bitaeniata got sick.
Breeding
I have no experience.
Childhood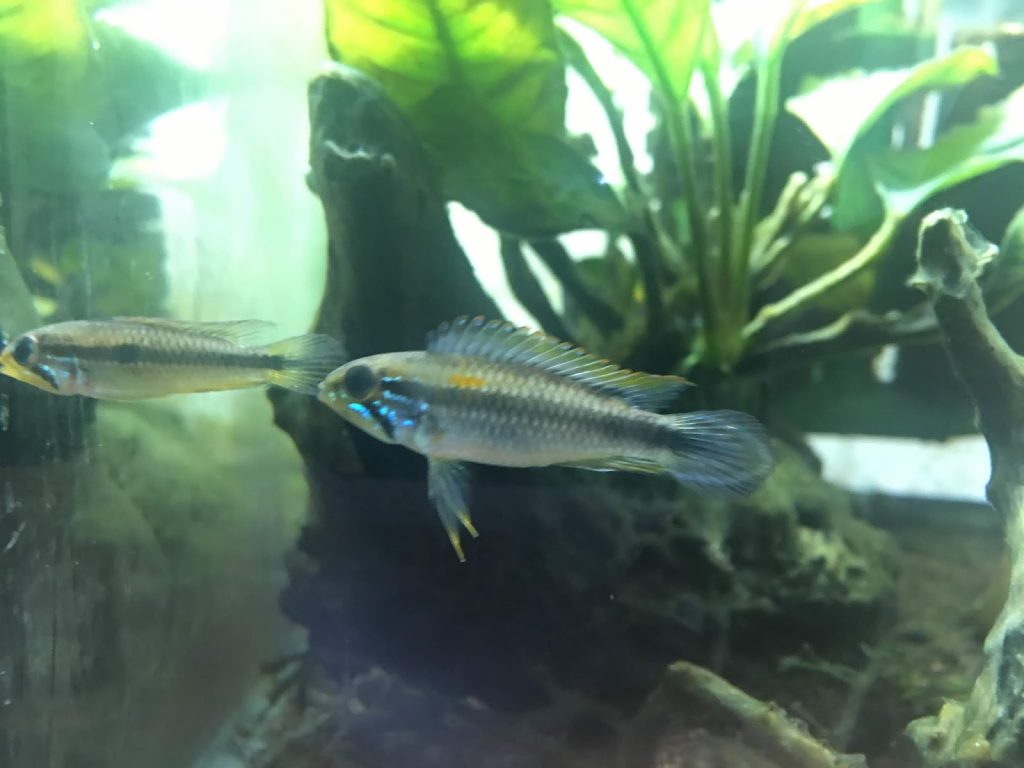 Others
Agassizii is the most brilliant species of Apistogramma.
They are worth keeping, even for their rough temperament.
↓Please click for ranking of blogs!
Skip back to main navigation